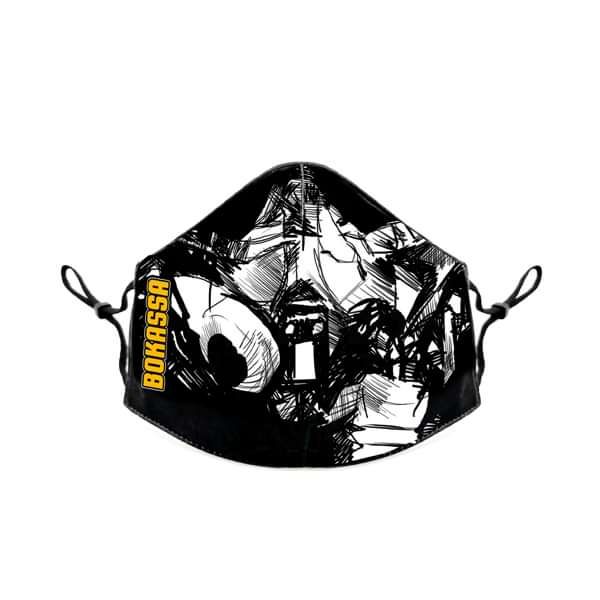 Divide & Conquer Mask – Face Covering
Official Bokassa Merchandise
Dual layer Cotton/Poly mask. Wash Cold.
Please note: This is not a surgical/medical grade mask and we make no assurances that that it can prevent transmission or infection of disease or viruses. It is not a medical or clinical face mask and as such should not be used for this purpose. It should not be exposed to high level heat sources or combustible substances.
EU Customers – VAT has been deducted from the price of this product. You may now be charged local VAT, Customs Duty and handling fees on delivery.